Disclosure – If you buy something via our link, we may earn a commission with no additional expense to you
The UL fire protection rating for this Honeywell 1102 molded fire and waterproof chest with carry handle is 30 minutes. A watertight seal and unique latch design protect contents against water damage caused by Mother Nature and/or accidents for 24 hours, even when totally submerged in one meter (39-in) of water. Honeywell safes are protected by a 5 year limited replacement warranty. The contents will be safe in the case of a fire, but the chest itself will most likely be damaged.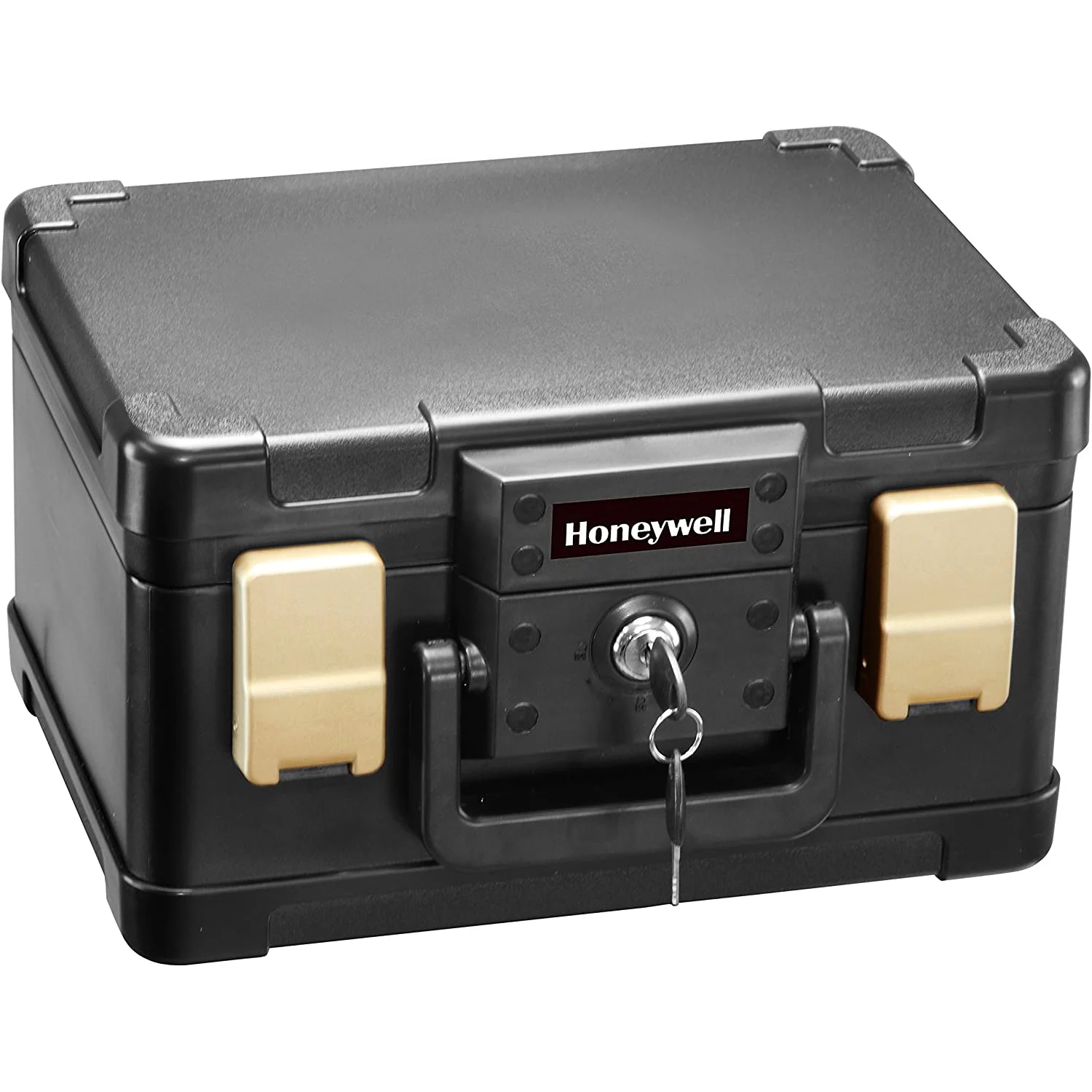 This fireproof cabinet is ideal for storing digital material and tiny papers. The Honeywell safe product range protects and secures your most important items while providing you with the peace of mind that comes from being prepared in the event of a tragedy, fire, or invasion of your home or business.
Features
30 minute UL fire protection rating up to 1550°F/843°C
Waterproof seal to keep contents dry
Two side latches for added water protection & key lock
Protects Paper Documents & Digital Media
Outer Dimensions: 7.5" H x 12.6" W x 10.8"D
Interior dimensions: 4.6-in H x 9.6-in W x 6.0-in D
Weight: 20 lbs