The Tactical Walls 1410 Wall Clock looks looks just like another piece of decor, however, looks can be deceiving. This clock can house a small weapon in strategic places around the house.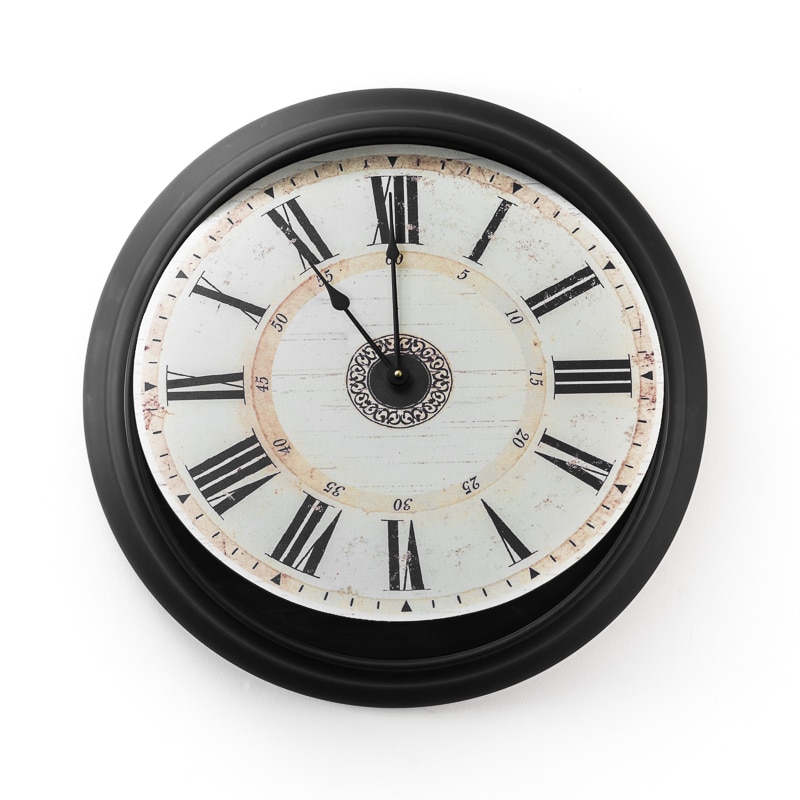 The clock is actually a wall clock and tells time just like an ordinary wall clock. Little do your guests know, the clock actually hides a small interior storage unit for a small supply of emergency weapons to defend your home.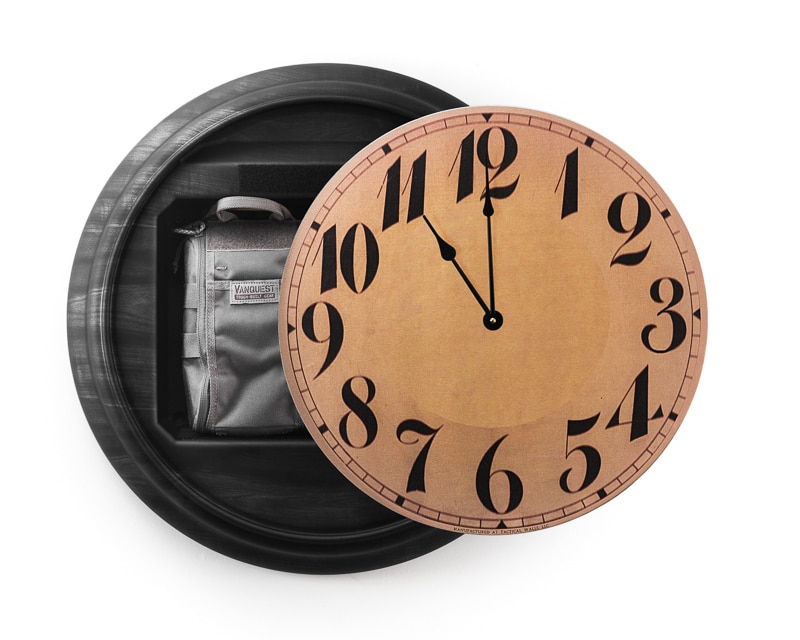 The interior compartment is 14″ W x 10″ H which is enough space to store pistols, magazines, tasers, flashlights, or anything small that you would like to conceal from plain sight.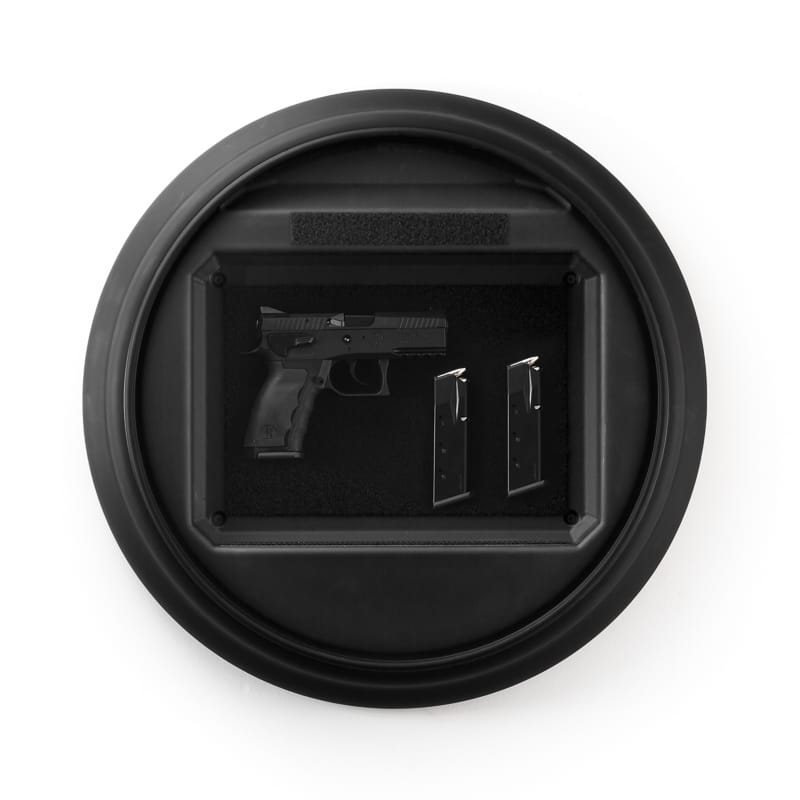 The maximum weight for items in the interior storage compartment is 10 pounds. Which should be enough for your smaller weapons or other items that you would like to hide away.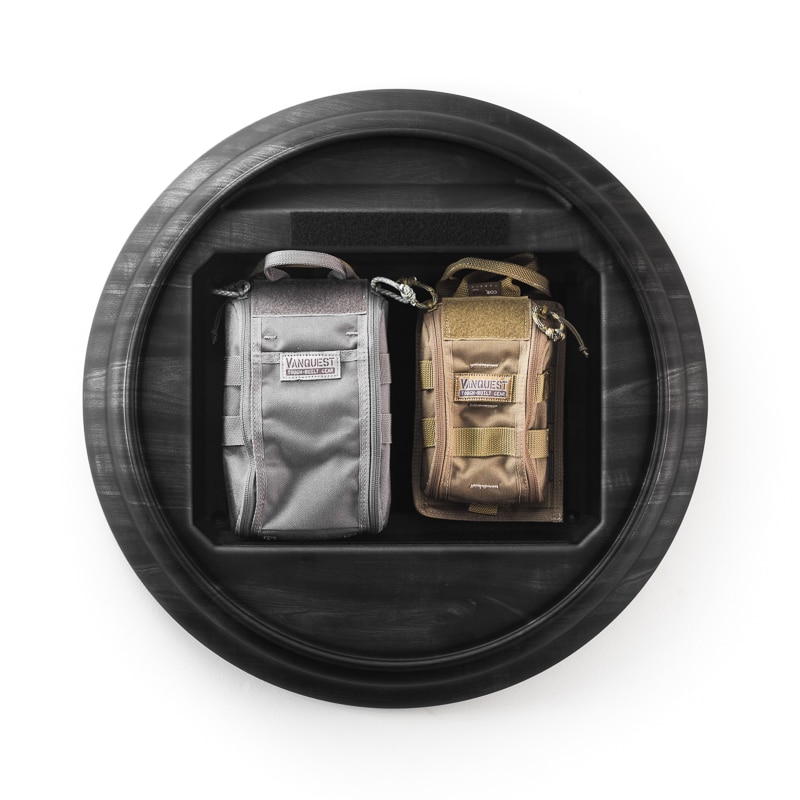 To open, move the clock hands the 12 o-clock position on the clock face, which will cause the bottom section to pop out for easy removal. The clock uses a single AA battery for power.
THE 1410 WALL CLOCK DOES NOT LOCK. Consider that the wall lock conceals your weapons, it does not lock. Check your state and local jurisdictions for firearm storage laws. Additional, if you have children in the house, this may not suit that circumstance.
Tactical Walls has a custom face option. You can change the clock face to a high resolution picture instead of the brown or antique white. This makes a great gift!
Tactical Walls safes are made in the USA.
Here is a video about the Tactical Walls Wall Clock.